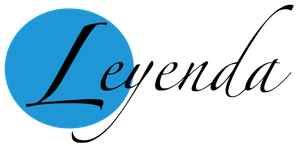 About Brenda Lee:  I have been teaching music on guitar and performing www.brendaleemusic.com for over 40 years. I love to share my passion for this remarkably satisfying instrument. My background includes a Bachelor of Music degree as well as a Bachelor of Education degree, both from Queen's University, Kingston, Ontario. During my classical training I have studied with  Eli Kassner, Aaron Skitri and William Beauvais and other teachers during my professional studies at Queens's University. As well as teach I perform professionally  for a variety of venues, teaching at music camps, studio recording and music festivals.  As a vocalist I share my love of the jazz repertoire with a number of local musicians in the thriving artistic community of Whitehorse, Yukon. 
 Teaching Philosophy: I believe that music is natural and inherent in all of us.  Young or adults, training or not, we are entitled and able to express ourselves musically.  I was fortunate to have grown up in a musical household and know first hand how a musical environment enriches our lives. Encouraging music making in the home is rewarding and allows a positive and creative personal expression that will help us in all facets of our communication. 
Lessons:  Taking music lessons requires a commitment from both student and teacher. I am committed to your scheduled lesson time each week including the time spent preparing special lesson material for you. I present lessons in five consecutive week segments to give students an opportunity to develop a successful practice routine with a focus unique to individual needs. I am confident students will find their progress steady, while obtaining feedback and guidance when attending regular weekly lessons.
Increase Your Knowledge of a Remarkably Satisfying Instrument!   
Book Your Private Lessons Today!
Private music instruction can help you become a better player.
Leyenda Guitar is a private teaching studio providing quality guitar instruction in many styes to all ages. 
Located in downtown Whitehorse.